Emeralds
of Oz
Life Lessons from Over the Rainbow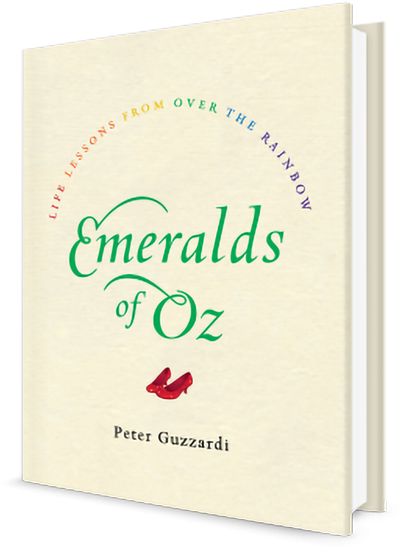 I was in New York one day, meeting with a publisher about a new project, when I had an epiphany. I was looking at an image of Judy Garland as Dorothy Gale, in her blue-and-white checked gingham frock on the jacket of The Wizard of Oz: The Official 75th Anniversary Companion, when it struck me: The wisdom I had accumulated over a lifetime of working with so many brilliant people was right there all along – in a film I'd watched as a child. Inspired by this flash of knowledge, I spent the next five years on a deep dive into the most watched film of all time, searching for insights to enrich our daily lives. The result? My first book, Emeralds of Oz: Life Lessons from Over the Rainbow, published by HarperCollins in May 2019. In it, I invite my readers to use the Emeralds of Wisdom as a tool to both address problems as they arise and as a form of daily meditation. When I apply the Emeralds to my own issues, the effect is magical. Feelings of helplessness give way to an awareness of personal power; fear is replaced by equanimity; and the illusion of not being enough is dispelled by the truth that we've already got everything we need.
The Nine Emeralds of Wisdom
In the book, along with smaller insights, you'll come across some larger gems that I've identified as Emeralds of Wisdom. They are applicable to any obstacle, large or small. A quick scan of these collected emeralds activates the inner powers Dorothy discovered, easing your way on your own Hero's Journey.
Apply the Emeralds to Your Life
Worksheet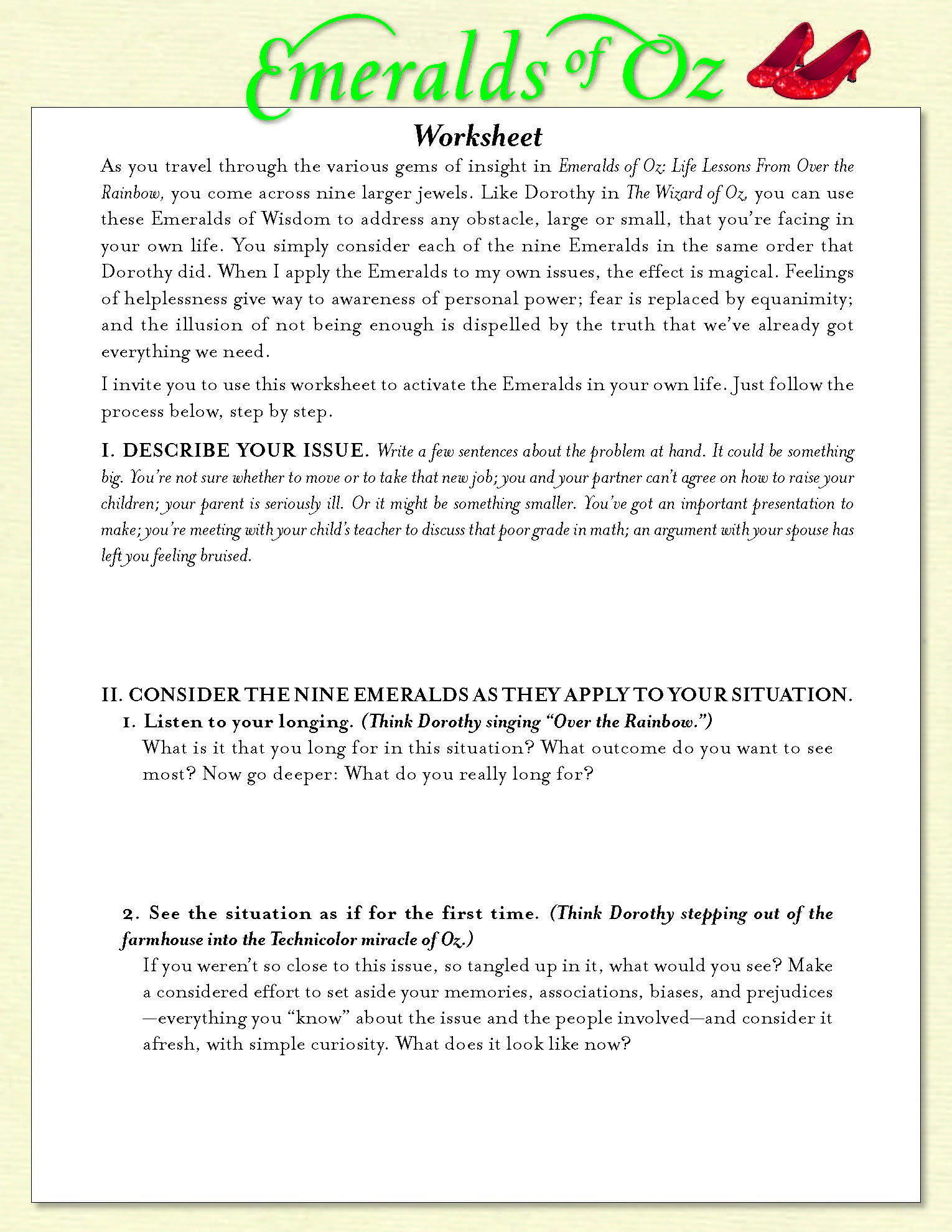 Describe a particular issue you're facing, and then run through the Emeralds circuit.
Postcard
A handy resource for remembering all of the Emeralds, in order.
Excerpt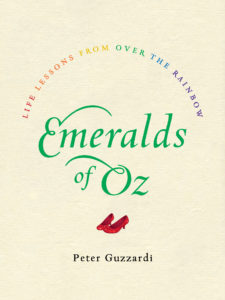 Read the first several pages of Emeralds of Oz.